Netflix India has released the trailer of the Little Things Season 3 yesterday! The love, the fun and all those Little Things you fell in love with watching Dhruv (Dhruv Sehgal) and Kavya (Mithila Palkar), is back.
While you enjoyed their compatibility in the first and second season what will this season bring to you? What is that one thing, that lacked out in their relationship all from the beginning? "The distance".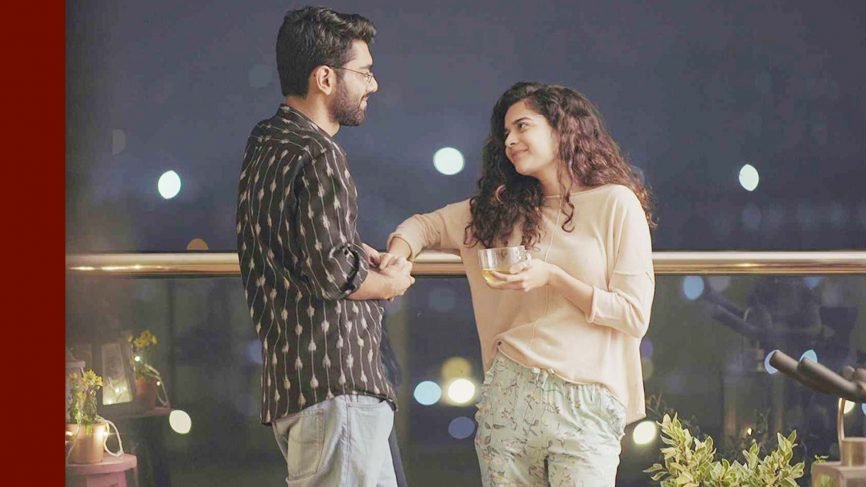 Get ready to cry your eyes out. Because let me tell you this straight, this one trailer itself is going to bring all your emotions out.
You will definitely remember that one time you had to have the distance in the relationship. Also, you'll reminiscence about the struggles you faced while finding happiness without your partner. But, is it really happiness? Would you choose a good time, over a good thing?
Directed by Ajay Bhuyan and Ruchir Arun, the series is written by Dhruv Sehgal. Little Things comprise of actors Mithila Palkar, Dhruv Sehgal, Veer Rajwant Singh and Aman Bhagat.
Fear of missing out on Social Media, friends to hang out with and a job to handle, the first season of Little Things is all about the new and interim concept of relationship. Dhruv (Dhruv Sehgal) and Kavya (Mithila Palkar) living together and making it all through basic problems of daily life are good to watch. Since the very start, you'll be hung to the show with the chemistry of the two. Biryani, Sandwiches and French toast. You'll know what the characters love. But, more than each other? I highly doubt that.
Watch the Little Things Season 1 online on Netflix
The second season:
Apart from love and trust, there are other things that matter in a relationship. And you will see all those in the second season of Little Things. Dhruv (Dhruv Sehgal) trying to handle his life and struggling with his work will quit his job. Kavya (Mithila Palkar), on the other hand, receives a promotion and a hike. Get a grip because Dhruv (Dhruv Sehgal) and Kavya (Mithila Palkar) in this season are constantly trying to figure out a balance in their personal and professional life.
Watch the Little Things Season 2 online on Netflix
Little Tears, Little distance And Little talks. What Little Things this season brings to you is a question in itself. But, the trailer right here is going to make you smile and sniff all together. For, love is such a thing. What kind of love? It can be the love you have for each other, and also, the love for self. Little Things Season 3 on Netflix will be all about loving yourself.

Have your patience, and wait for a little longer because this one is going to soften you and make you shed tears. Moreover, Little things Season 3 will give you some life lessons after all.
Little Things Season 3 streams online on Netflix on November 9, 2019.