As a result of online video streaming platforms, the standup comedians in the country have a wider platform to display their talent. Karunesh Talwar being one of the favourites.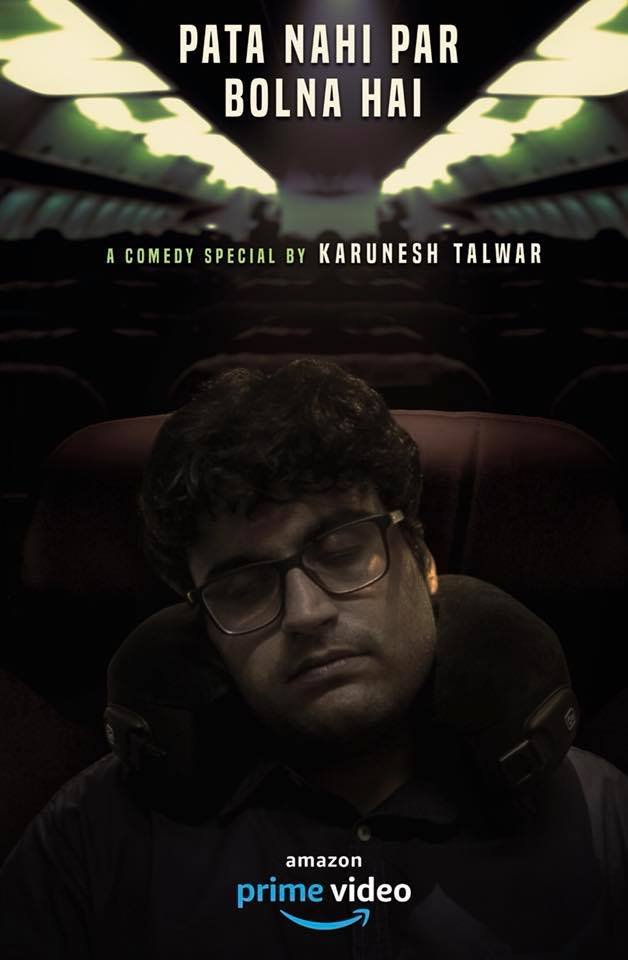 Comedy lovers rejoice! One of India's top most comedians 'Karunesh Talwar' has something special for his fans.

Karunesh Talwar is starring in a show titled 'Pata Nahi Par Bolna Hai' which will be staged across many cities in India.
In this show, he talks and mocks about something that most of the Indian men can relate to. Moreover, He speaks about not doing enough in life and speaks about his biggest fear of turning into a typical Indian uncle.

The shooting for his show has been done at The Habitat, A comedy and Music cafe in Bombay.

Yashowardhan Mishra is the director of this comedy special. It is streaming on Amazon Prime Video today.

Spare out an hour from your day and enjoy a hilarious dose of comedy.