Dice Media has delivered some great web series and recently concluded What The Folks is the latest addition to their catalogue. This hilarious family comedy revolves around a young man's relations with his in-laws. The story breaks stereotypes and quite amusingly portrays modern times.
The 5-episode drama-comedy is directed by two-time National Award winner, Ruchir Arun and written by the minds behind much of your favourite web content, Anand Bhardwaj and Ayesha Nair. On the cast, What The Folks has veteran actors Vipin Sharma and Deepika Amin playing the parents, whom you must've seen on screen a number of times! Veer Rajwant Singh is playing the role of Nikhil and Eisha Chopra is playing his wife Anita. How can the in-laws be complete without a sister-in-law (always there to tease)? Here, the character is played by Anula Navlekar. Little Things-fame, Dhruv Sehgal also appears from time to time as Rohan, the boss and friend of Nikhil.
What The Folks is as entertaining as it is relatable for so many young people. So here we are listing some of our favourite relatable moments from the show!
1.  VIP treatment for precious "Daamad Ji"
Nikhil is going to the in-laws for the first time after his wedding and the things are as you can imagine in any Indian family. He is welcomed like a king returning after the victorious war by mother-in-law.
As we often see in our families, ranging from food to all day-to-day activities, Nikhil is given a VIP treatment. Because why not, he's the precious son-in-law.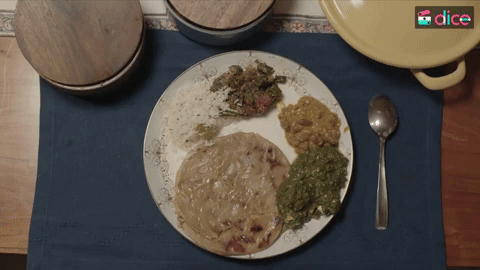 2. Super enthusiastic father-in-law
From the moment Mr Sharma welcomes Nikhil to the way he treats him and trying to rush into knowing him better, we can see the classic Indian father-in-law in him. He also ends up stereotyping south Indians and Tamilian Brahmins, but all in a light and fun way. He makes a sarcastic comment (as our fathers love to do) on Nikhil losing his phone, but tries not to offend him.
3. Family game nights
It's really fun when the whole family is on a card game with snacks and some music. This is portrayed very well in What The Folks when Nikhil's wife, Anita comes home and the family gets the fun going! These scenes will surely remind you of those times with your family.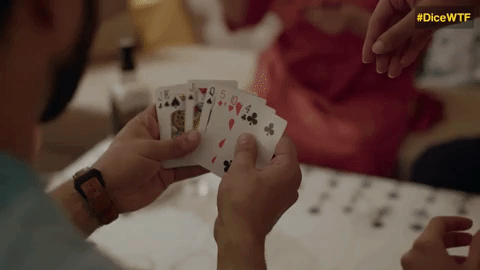 4. Indian parents know no boundaries
Quite stereotypically, this is true in most of the cases and I'm sure you can relate to it! In the show, when Nikhil is on a Skype call for business and his father-in-law gets into the room, instead of giving him space, he actually joins in for a casual chat! I can only imagine how Nikhil must've felt.
5. Parents doing something extra nice to cover up for their mean behaviour
This is probably one of the most relatable things on this show. In a way, your parents try and bribe you into forgiving them for their mean behaviour. Same happens in What The Folks with Nikhil. Their beef is actually with Anita but to keep their image clean with Nikhil, they treat him VVIP for some time! It included letting him eat eggs on Tuesdays, making tea for him even though being a coffee-only family and stuffing the fridge with his favourite Greek yoghurt. Parents, right?
6. Log Kya Kahenge?
This is one of the oldest things that parents say. Although it makes sense not listening to others, we young people actually don't realise how much they have to listen because of us. In the case of Anita and her parents arguing, it really comes to life.
7. Asking dad to start working out
Spoiler alert: it never works.
We all have been through this. Whenever dad needs some medical attention, we remind him to start working out but it always comes back on us. Same happens with Akshata after Mr Sharma has a bad case:
8. Sometimes, it's frustrating to make them understand us
Many times it happens that after dropping hints many times, our parents won't get what we are trying to say. Same happens in What The Folks with Nikhil. He had to sit them down and make them understand that he is not a guest or an outsider and they should treat him just like Anita or Akshata. Does it work out? You'll have to watch the show to find out!
9. Family chit-chats at dining table
All those who live away from home, this is really gonna hit in the feels. There's nothing more peaceful and exciting at the same time than having a super fun conversation with the family on the dinner table during the after-hours.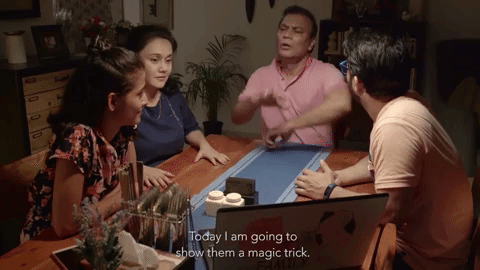 Have you watched the show? If not, you should check it out right away! Head here.
Let us know your favourite moments from the show on our socials.
Facebook | Twitter | Instagram